Rock Farm are delighted to host a series of Winter Workshops. The first, starting this Thursday at 3:30p.m. is hosted by Lu Thornely Catering & Yoga Retreats. The following two workshops, run by Plenitudes owner and founder Niamh O'Donnell, will focus on educating and demonstrating the importance of gut health and how to make sauerkraut and kefir to suit personal tastes. The workshops begin at 4:30p.m. Our Weekly Farmers Market is on from 11 a.m. to 4p.m. so you can browse our market and stay to enjoy the workshops.
Cooking With Spices Thursday 11th November, 3:30pm – 4.00pm
Lu Thornely has 20 years' experience in the private catering sector specializing in wedding catering. Her passion for Indian street food began after her many visits to India. As well as attending our weekly Farmers Market and teaching Yoga, Lu Thornely will host a half hour workshop on Thursday 11th November at 3:30pm where you will learn some simple spice tricks, zingy salad dressings & a hearty dahl recipe.
Nurturing Gut Health Thursday 18th November, 4.30pm – 6.30pm
Niamh believes in the importance of education when it comes to living and creating a healthy lifestyle. That's why Plenitude run workshops to educate and demonstrate how to make Sauerkraut. Taking place at Rock Farm, Thursday 18th November 4.30pm – 6.30pm, you will make your own jar of kraut to take home and learn how to customize making it to your own taste. For just €45 this workshop is the perfect way to start building your fermented food larder and a super option for homemade Christmas gifts.
Counting Our Microbes Thursday 25th November, 4.30pm – 6.30pm
That's not all, at Rock Farm on Thursday 25th November 4.30pm – 6.30pm Plenitude is running the 'Counting our Microbes' workshop. The workshop focusses on making your own kefir lemonade and is designed for both parents and their children to learn about the microbiome through an art activity: stencilling microbe shapes onto a tote bag. It's never too early to start those healthy gut habits.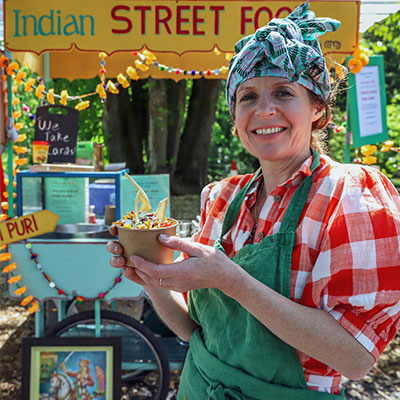 Lu Thornely Catering & Yoga Retreats is a female owned business based here in Slane. Lu offers weekly yoga classes and restorative retreats, incorporating yoga and nutritious cooking to unite the body, mind and soul. Her journey of food discovery continues to fuel her own kitchen.
Plenitude is a small, female owned business based in Cavan. Owned and ran by Niamh O'Donnell, Plenitude adapts traditional sauerkraut recipes filled with the diversity of bacteria that can promote healthy gut flora. Their products don't just focus on health either, they are made to taste great while also doing great things for your body. Using only locally grown organic or foraged vegetables Plenitude creates flavours including apple and beetroot, pear and fennel & seaweed and carrot so it's easy and delicious to look after your gut health.
Over the last 5 years Gut Health has become an important priority for many. Google searches for the term have quadrupled since 2016 with a vast number of us realising the importance of maintaining a healthy gut flora. Books like the Emeran Mayer's The Mind Gut Connection as well as various wellness companies have helped bring gut health and the microbiome to the forefront of people's mind. However, for many, the process of integrating healthy gut practices into every day life can seem daunting. That's were Plenitude comes in.
If you'd like to book your place in one of Plenitudes workshops visit their website. Or if you'd like to try their products for yourself, visit our Rock Farm Farmers Market every Thursday from 11am where Plenitudes sell their Sauerkraut, kefir and various other tasty and healthy products.